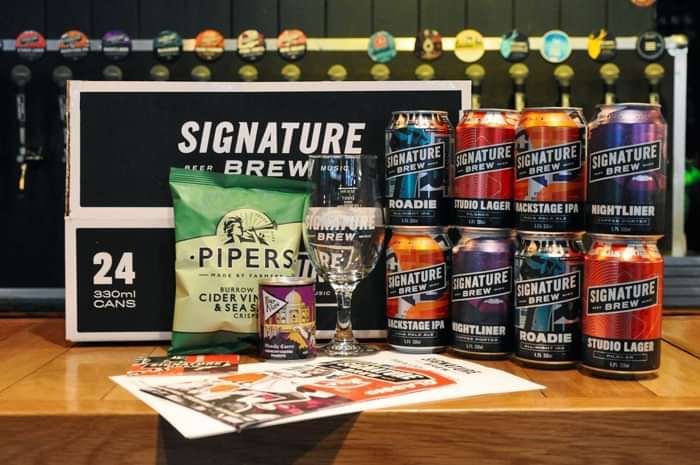 Signature Brew - Pub In A Box - Raffle - 3 Winners
The amazing people at Signature Brew have sent us a 'Pub In A Box' to raffle.
The pack contains:
A mix of core beers in 330ml cans
Glassware, 1x Signature Brew Glass
Snacks, some tasty pub treats
Beer mat, because it wouldn't be a pub without them
Spotify playlists, curated by music journalists to accompany each beer
Music quiz, the greatest music quiz on Earth
Enter this raffle for £5 and 3 winners will get a 'Pub In A Box'
Winners drawn on Wednesday 20th May.
£5 per entry, you may enter as many times as you would like.
This item will be posted ASAP, please anticipate delays due to COVID-19.