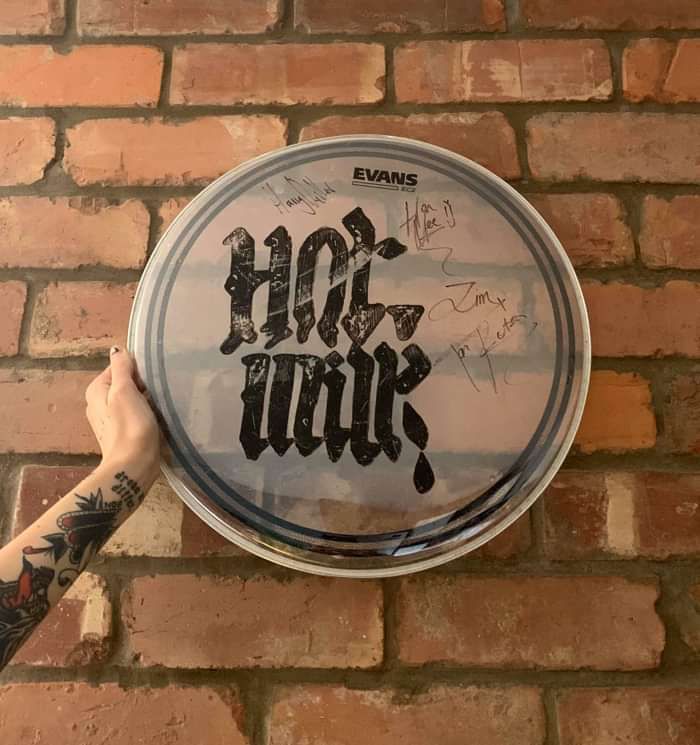 Hot Milk - Signed Drum Skin
Hot Milk drum skin with custom artwork, signed by the band themselves.
This item will be sold as a raffle, the raffle will be drawn on Wednesday 20th May.
£5 will get you one entry into the raffle. You may enter as many times as you wish.
This item will be posted ASAP, please anticipate delays due to COVID-19.